About 3 Palms
Professional, Experienced, Service-Oriented, Quality Conscience
for all of your printing and marketing needs
In 1980 I founded a full service printing operation  south west of Chicago. I expanded and developed excellent benefits for my customers.  In 2012 I relocated to the Pinellas area. Since then I have expanded the same quality of work, ethic, and relationships that launched my successful business in Chicago.  I now work with a multitude of businesses both nationally, and locally, in Pinellas, Hillsborough, Hernando, and Pasco counties.  With every new business relationship I have found a strong need for the the type of operation and philosophy 3 Palms Business Services offers within the local business community. 
I look forward to meeting with you and discussing the unique needs of your business!  I also support creative ideas, and out of the box concepts, that will further support branding awareness and business growth.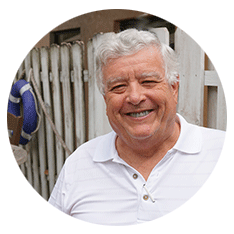 My Philosophy: 
We Will Deliver what you need, when you need it, with the appearance & quality you need, all at a fair and competitive PRICE!!
Let Me Help You Build Your Business.
Call or E-Mail. I will come to you and demonstrate what real customer service means.